Africa's connectivity gap: Extending connectivity across Africa to unlock growth and opportunities.
Satellite Connectivity is one of the key areas in bringing connectivity to underserved areas. Shifting from delivering TV & Video to becoming ISP's, this sector is in for massive change.
Many in Africa, especially those in rural and ultra- rural areas, have missed out for too long now. Limited connectivity has meant that the majority cannot experience even the basic connectivity that the population in towns and cities now take for granted. In many cases, mobile connectivity has limited rural reach and can barely meet the growing demand.
Current challenges due to the Covid-19 situation and its impacts have shown the importance of connectivity for growth and stability. TechAfrica News, together with SES, will explore how this is changing and how they, and we, can unlock opportunities and continue to connect Africa.
Panelists:
Chris Green

Senior Editor
TechAfrica News

Chris is an experienced executive with thirty years of experience in International Business Development in both sales and marketing. He has been active in the IPTV/OTT sector for more than twenty years with responsibilities in sales and business development worldwide. Lately, his focus was on developing the Middle East and Africa area.
Caroline Kamaitha
Vice President,
Fixed Data Africa
SES Networks
With over 15 years of sales and marketing experience and more than a decade working in the field of Satellite Communications in Africa, Caroline is responsible for SES Networks business throughout Africa. For SES Networks, Caroline plays a key role in developing new markets and maintaining customer relationships within Africa.
Deepu Pillai
Manager –
Strategy & Market Intelligence
SES Networks
Deepu Pillai works as a Manager at the Strategy and Market Intelligence department of SES focusing on the Data Network business. He provides support to the corporate and Go-To-Market strategic plan of SES by providing vertical insights and analysis. Deepu is also the front-facing market intelligence interface for commercial teams serving Fixed Data and Government verticals. He is a seasoned speaker at numerous industry conferences, customer events, and regional team sessions.
Pierre Paufique
Director of the Africa
Backbone program
Orange
Pierre Paufique joined Orange in 2002 after holding various managerial responsibilities in the R&D teams at Philips TRT and Lucent Technologies. Today Pierre Paufique leads Orange International Carriers strategic projects, including our Backbone Network for West Africa program.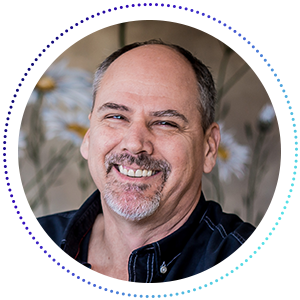 Flippie Odendal
Managing Director
RCS Communication
Flippie is the Managing Director of RCS-Communication, South Sudan. He worked in various industries in management positions, which includes 15+ years ISP specific experience in South Sudan. He is a pragmatic entrepreneur; who believes in keeping the focus on the client, hard work, well thought through decisions and perseverance. He further trusts that a team of people with the right attitude and capabilities "can move mountains".
Register now and watch the panel which took place on the 18th of October 2021